Landia has been awarded an important new turnkey contract in Scotland to supply pumping, mixing, ensiling and pasteurization equipment for fish morts (food waste) that will be utilised as feedstock for an expanding AD plant. The 8m3 pasteurizer, which is fitted with Landia's side-entry propeller mixer and equally robust dry-installed chopper pump will process the fish morts in accordance with ABP (Animal By-Products) regulations, fully approved by vets.
A 10m3 ensiling tank with an 18.5kW stainless steel long shaft chopper pump will also be designed, manufactured, installed and commissioned by Landia's team of skilled engineers. This unit recirculates and blends the fish morts into a smooth purée, before being discharged into the pasteurizer. With the fish morts suitably mixed, pumped and pasteurized at 70 degrees Celcius by the Landia equipment, gas yields are forecast to increase significantly at the AD plant.
As well as its ensilers and pasteurizers, Landia also supplies the acclaimed GasMix AD digester mixing system and has just launched BioBuster, a new, non-pumping pre-treatment unit for AD feedstocks with high dry matter content. Engineered to last, Landia's AD and food waste/fish processing waste equipment is based upon a wealth of experience, developed since the company's first agricultural slurry pump when it began trading in 1933, going on to create the world's first chopper pump in 1950.
Practicalities of Recycling Food Waste from Fish Morts Using Anaerobic Digestion
Wastes like fish waste (food waste) need to be macerated (chopped up) by pre-treating the fish morts waste before it is pumped into the biogas reactor.
In the example above, fish waste is pre-treated into a purée by the system before it is pumped into the biogas reactor, this requires the specialist equipment that only companies like Landia can provide.
Food waste of this type is capable of producing high biogas yields, but to achieve this the viscous material needs to be well-mixed while in the biogas reactor, and this works best when specialist mixers are also used, such as the Landia GasMix.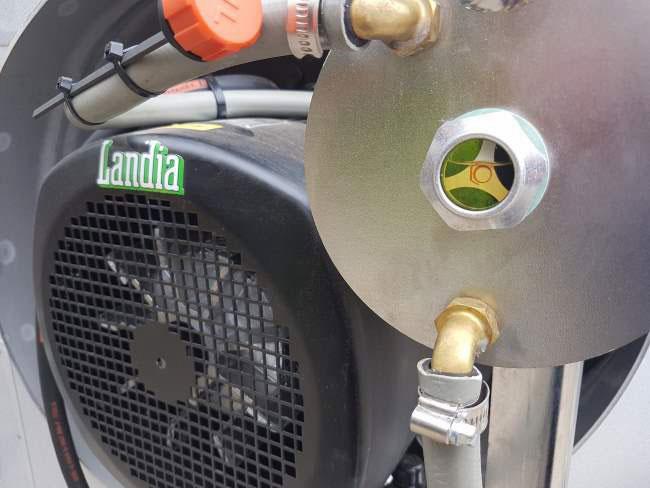 arrow_left Back
keyboard_arrow_up