for primary problematical lift station
Published
October 31, 2022

Suck it up, pressurize it and send it to the treatment plant.

In theory, this should be a straightforward job for pumps at a lift station. However, as we all know, the curse of so-called 'flushable' products in our sewer systems is also proving that some so-called 'non-clogging pumps' are getting clogged.

If you don't have a problematical lift station in your network, you're either lucky or have the most environmentally responsible residents in the country. Or perhaps you've already solved the beast of a problem with a piece of equipment that has been around for over 70 years.

As more and more maintenance teams are having to contend with, the rise in non-biodegradable products almost inevitably results in problems for wastewater lift stations. This critical piece of infrastructure is further hindered by today's low-flow household wastewater systems that honourably save water, but allow solids to build up.

Unclogging the supposedly non-clogging pump can be a thoroughly unpleasant job, especially for example, in Daphne, Alabama, where its main lift station at Windscape was besieged with ragging issues to the point of having a vac truck there at least once per week. All part of the job, maybe, but in conscientiously trying to run the process as best as one can, burning up hours of labour can be quite demoralizing; returning to that same problematical lift station again and again and again. The fact that some of those first to complain about back-up and odours might include people who have contributed to the problem is not lost on the engineers who are doing their best to make things right.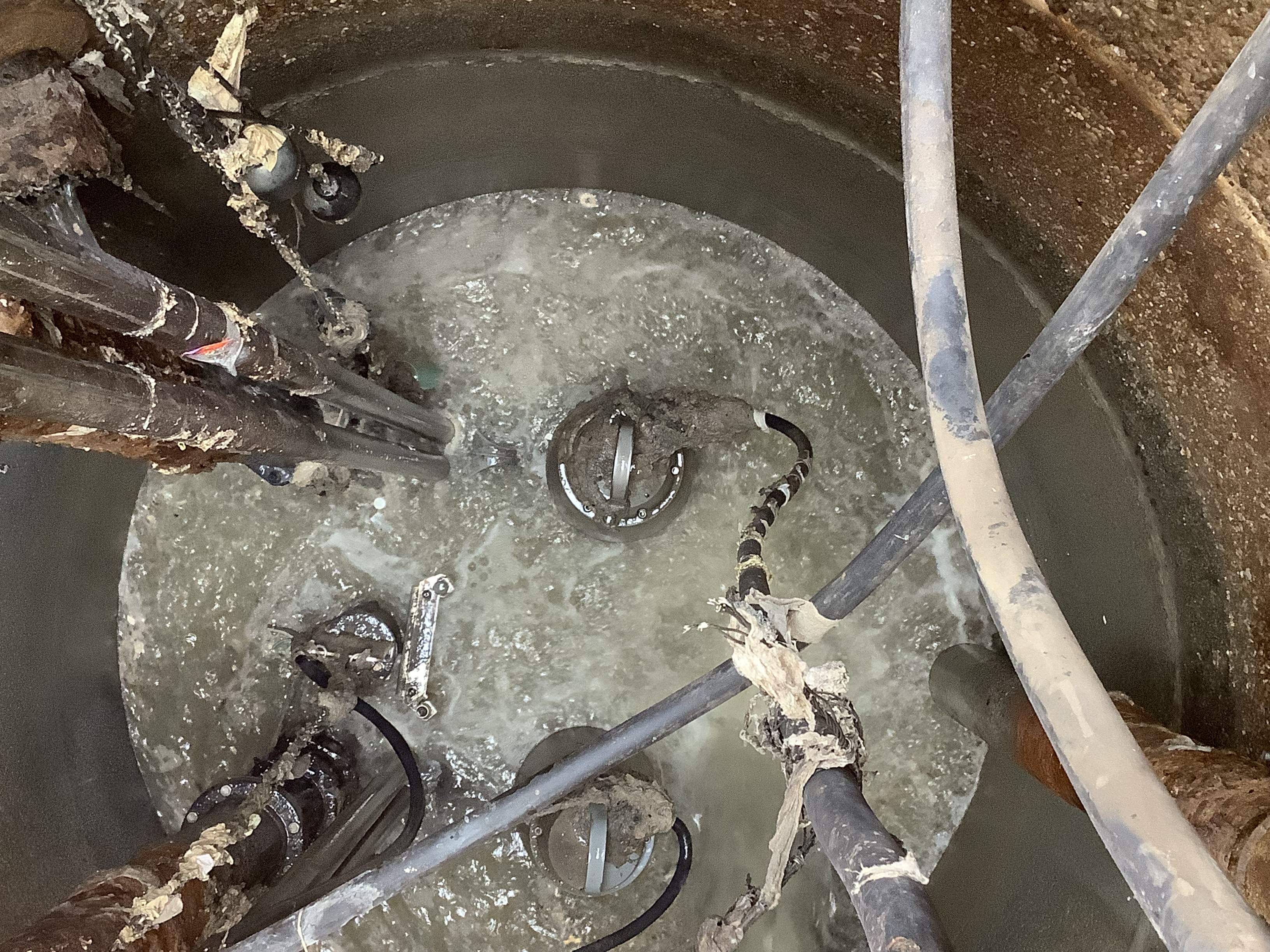 At Daphne Utilities, the top priority is always to provide a reliable wastewater collection and treatment system that supports the needs of its community, protects the environment and quality of life for all Eastern Shore residents, and meets or surpasses all federal and state requirements. The Daphne Water Reclamation Facility (WRF) can treat up to 4.17 million gallons of wastewater per day (MGD) but has the hydraulic capacity to process up to 9 MGD. The facility serves approximately 12,000 homes/businesses and treats an average of 3 million gallons of wastewater every day.

Extensive pipe and collection system cleaning is in place, as well as a comprehensive pre-treatment/grease management program to combat fats, oils, and grease (FOG). This includes the requirement for grease interceptor devices at all food service establishments and for car wash establishments to have sand/oil interceptors.
Critical part of our network
Despite all these pro-active measures, the recurring problem at Daphne's Windscape lift station was getting some unwanted attention from some areas of the community. Goeff Wilkins, Water Reclamation Facility Manager at Daphne Utilities, said: "We have two 88HP pumps, but were still having ragging issues. Our power source was also unreliable, so our bypass pumps would soon become clogged. Windscape is our primary lift station, which with seven others feeding into it, handles about one million gallons per day; about 1500 gallons per minute, so it's a very critical part of our network. I know some operators choose to use chemicals to address certain issues, but with wastewater being more aggressive, we wanted to find the best, long-term pumping solution".

Always on the look-out for technologies that will help improve the Reclamation Facility and its sewage network, Daphne Utilities had established a link with leading process equipment provider, Cahaba Water Solutions Inc., (CWS) based in Birmingham. CWS suggested trialing an EradiGator from Landia, which is based on the very same Chopper Pump design that Landia invented back in 1950. Goeff Wilkins and his key engineers had also attended two national trade shows to weigh up the best options.
Continuing heavy presence of non-biodegradable products
Tim Boyne, Owner/President of Cahaba Water Solutions, Inc, commented: "Daphne Utilities continues to be proactive in addressing and solving issues in their collection systems. However, like all utilities, there is always a pump station where there will be a continuing heavy presence of non-biodegradable products. We felt if we could demonstrate the performance of the Landia EradiGator under these tough conditions, we could greatly reduce their operation and maintence costs at the Windscape Station, as well as reduce the potential of overflows from clogged conditions"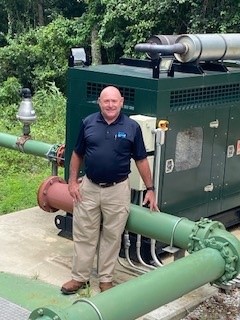 "At the trial, we could see the chopping and mixing of the Landia EradiGator (only 20HP), which was priced very competitively. It immediately resolved the issues in the Windscape lift station, so we had no hesitation in investing in it".
- Goeff Wilkins, Water Reclamation Facility Manager at Daphne

Set up on a timer to operate for 15 minutes per hour, the Landia pump now effectively protects the two existing 88HP pumps by its chopping and mixing action; the EradiGator designed with an external knife system that prevents unpumpable solids from entering the pump's casing.

"It does a phenomenal job," continued Goeff. "We can really see the difference at the headworks to our facility where there is now much less debris. We've saved huge amounts of time by not having to pull out the clogged duty pumps or send in the vac truck. Through SCADA and from daily inspections, we still check for any signs of matting and ragging, but the Landia EradiGator doesn't need much maintenance. It works fantastic.

"Cahaba have been very helpful in finding us such a solid yet simple long-term solution to the issue we had with our main lift station. None of our team misses having to go there all the time".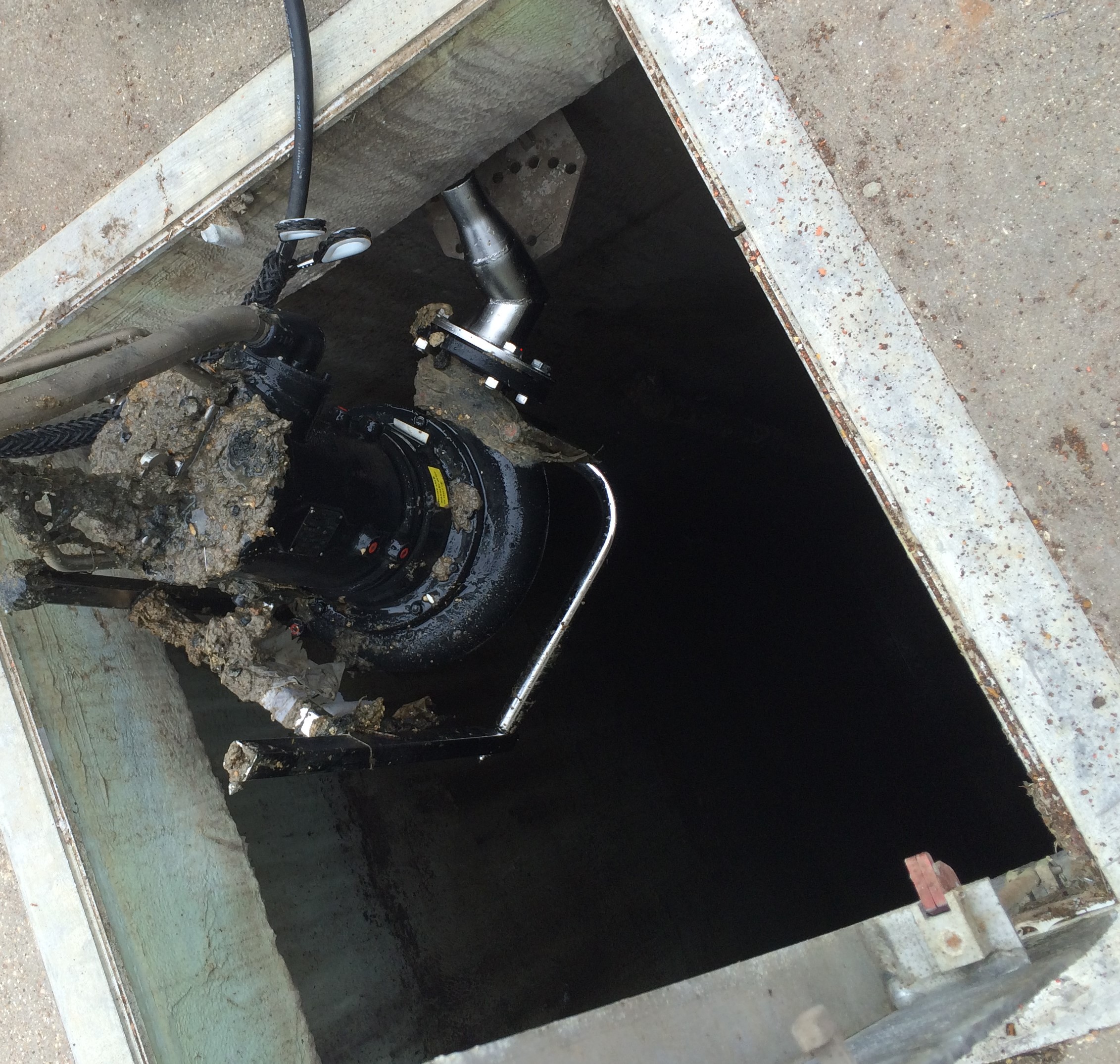 Landia has solved numerous lift station headaches, eliminating problematic scum layers. In addition to the EradiGator, Landia also supplies the AeriGator, which is fitted with a venturi nozzle to inject air for applications where odour problems from hydrogen sulphide is an issue. Both solutions drastically reduce maintenance time because there is no longer any clogging.

arrow_left Back
keyboard_arrow_up