Effective mixing in the reactor tank is essential for the economy of your biogas plant. As the only supplier on the market, Landia can offer you the unique GasMix digester mixing system.
GasMix utilizes biogas and biomass recycling to mix the contents of the reactor tank.The fact that all components of the GasMix system are located outside the reactor, offers several obvious advantages.
All service on the system can be performed at the base of the tank. If the system fail unexpectedly, the biogas process continues, and it is never necessary to open or empty the tank – unlike most other types of mixers in reactor tanks.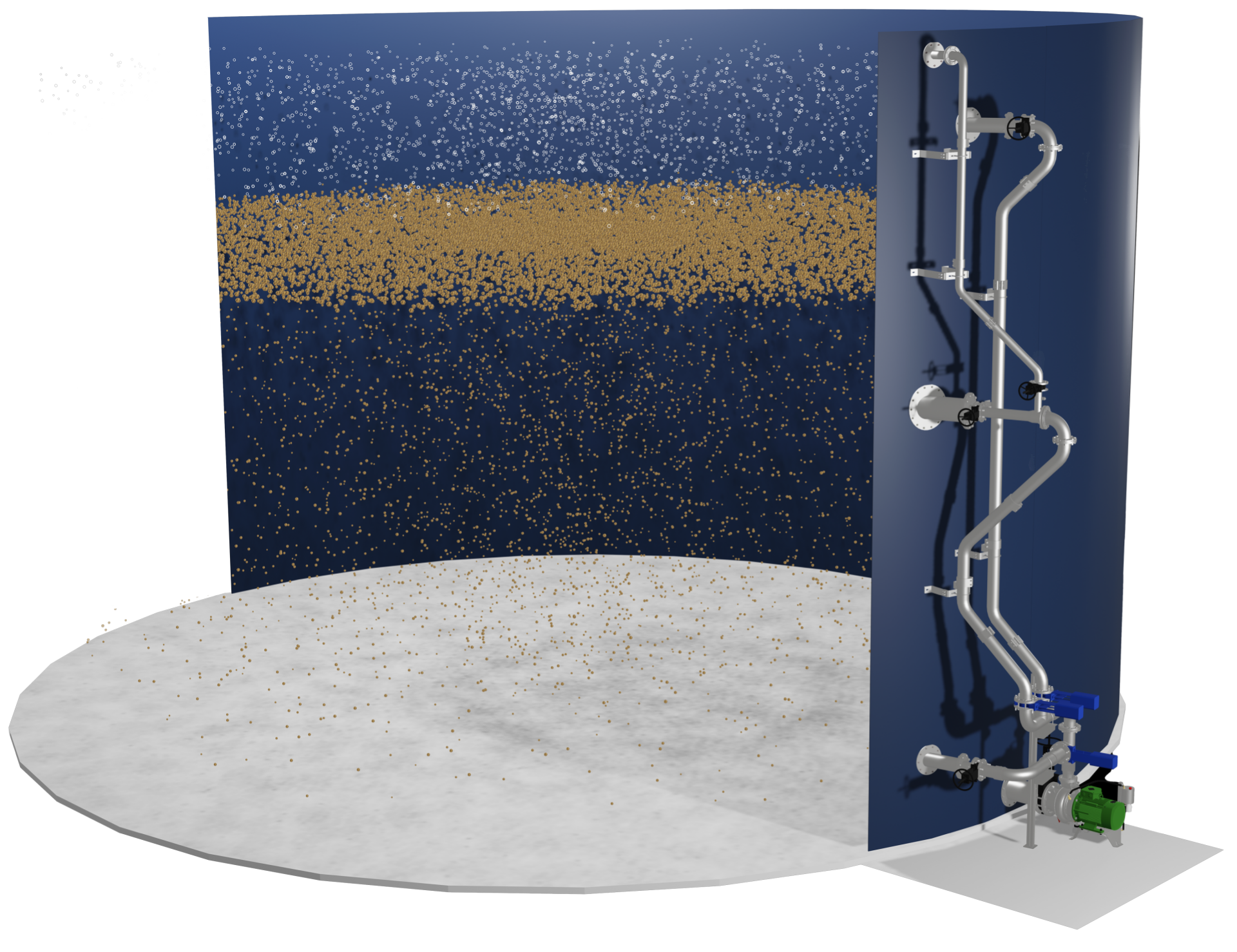 A strong partner with extensive experience in biogas
You will not find anyone who has more experience with pumping and mixing solutions for biogas plants than Landia. We have been involved since the biogas industry's infancy in Denmark, and today you will find Landia products in biogas plants worldwide.
The biogas industry is growing year by year and we are keeping pace.
When you contact Landia, you will speak with employees who know the industry, including some who have worked in biogas plants themselves.
keyboard_arrow_up