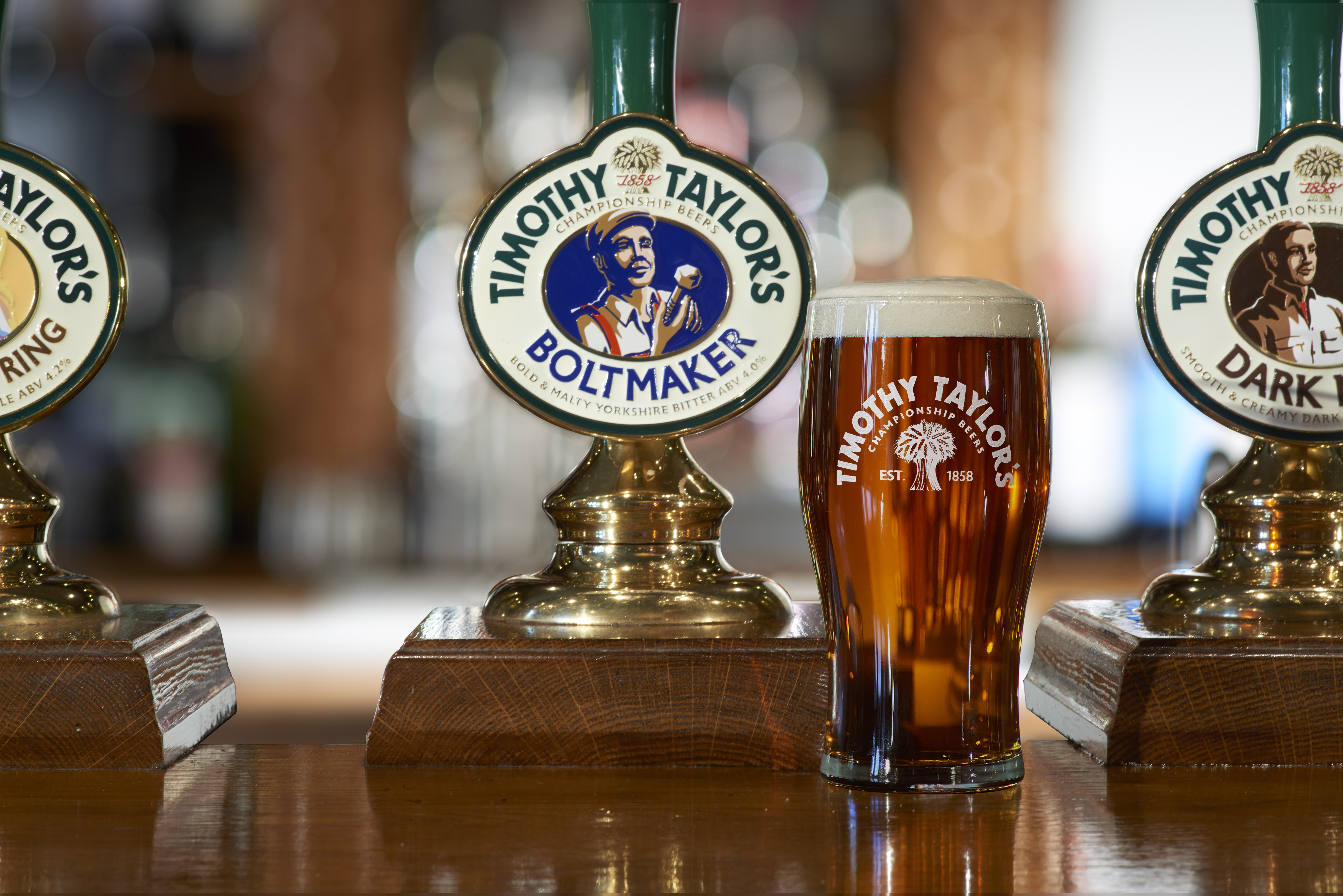 *In 1858, Timothy Taylor opened his brewery in Cook Lane, Keighley, Yorkshire, England. A year later, he bought his first pub, The Volunteers Arms.
Today, Timothy Taylor's brewery sits upon a particularly pure and consistent source of water (the Knowle Spring), that is the unique source for its beers – and key, for example as to why its much-loved 'Boltmaker' has been crowned Supreme Champion Beer of Great Britain at the CAMRA (Campaign for Real Ale) Great British Beer Festival.
Water from the Knowle Spring has filtered over time through layers of sandstone and black rock, to create the special mineral qualities that marry perfectly with Timothy Taylor's Golden Promise barley malt. This unique combination is the foundation of the complex flavour and subtlety of the brewery's most popular beer, Landlord.